Helicom
for HFDM
Paving the way to helicopter digital chaiN
Fully automated, from storage and wireless data transmission to alerts, the Helicom flight data recording and transmitting unit connects your helicopter for an accurate and complete monitoring in real-time.
Unlocking all the value of your flight data, you will enhance your flight safety and flight operations as well as reduce your maintenance costs and improve your helicopter availability.
The Helicom family, a proven & trusted solution
+3.3 million flights logged with Helicom
Certified and installed on more than 700 helicopters worldwide
Discover the Helicom V3,
the new generation
More powerful
Ready for vibration data acquisition, Helicom V3 can monitor 512 parameters up to 50Hz and record 150 flight hours.
More secure
Relying on Safran expertise in Cyber Security, Helicom V3 ensures the highest level of protection to your data.
In flight, Helicom V3 enables real-time data transfer and helicopter flight tracking via an optional satellite communication. Post flight, all recorded data are automatically transmitted via a secure 4G (5G-ready) connection for data analysis and via WiFi for Digital Flight Report preparation.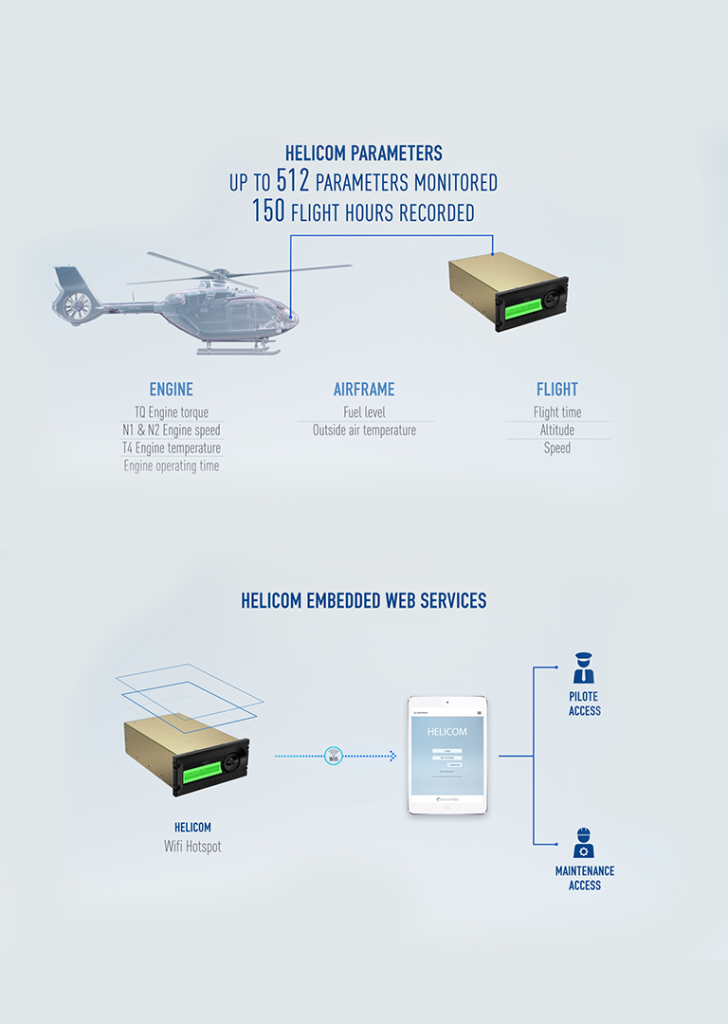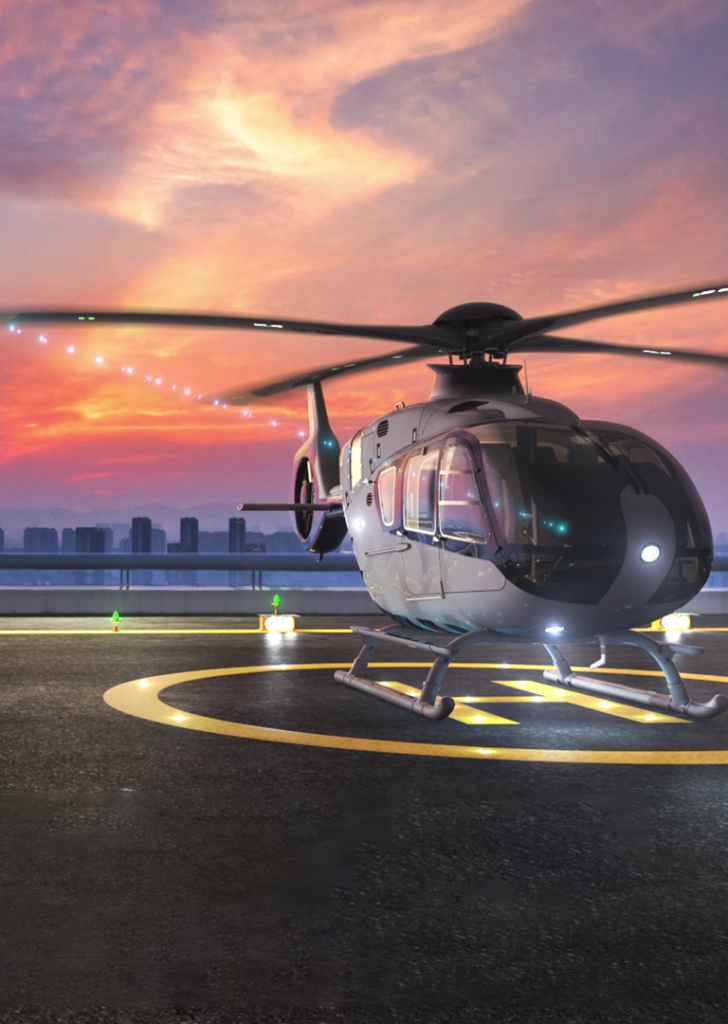 More connected
Helicom V3 integrates new embedded web services. Get a direct access to the data via a secure web server on your smartphone or tablet right after the flight thanks to the Helicom V3 WiFi hotspot.
For efficient HFDM solutions
From data acquisition and transmission with Helicom to data decoding and analysis with Cassiopée™, take advantage of Safran's full digital chain.
Compliant with IR-OPS for Helicopter Flight Data Monitoring (HFDM), Usage Monitoring System (UMS) and Helicopter Operation Monitoring Program (HOMP), Helicom is the best way for operators to extract accurate data.
Generating your flight reports in a click
Get a free demo with one of our Helicom for HFDM expert!