ACMS DATA
ACQUISITION
Collecting & monitoring massive data
Highly configurable & customizable depending on the specific requirements of the aircraft and the operators, the Aircraft Condition Monitoring Systems (ACMS) record and monitor a massive quantity of onboard flight and physical parameters, contributing to preventive maintenance and analysis of system incident causes.
MASSIVE DATA ACQUISITION CAPABILITY
Monitoring up to 26,000 parameters per second, our ACMS allows an exhaustive record of Quick Access Recorder (QAR), Direct Access Recorder (DAR), Smart ACMS Recorder (SAR) and reports data.
AUTOMATED & SECURE DATA TRANSFER
During the flight, be informed in real time in case of abnormal situations or specific monitoring via the ACARS automatic data transfer.
Right after landing, benefit from a continuous and fully automated recovery of your aircraft data without any human manipulation. Thanks to the plug-and-play Wireless Extension For ACMS (WEFA), your data are automatically transferred from your aircraft to the ground station using a secure wireless GSM connection.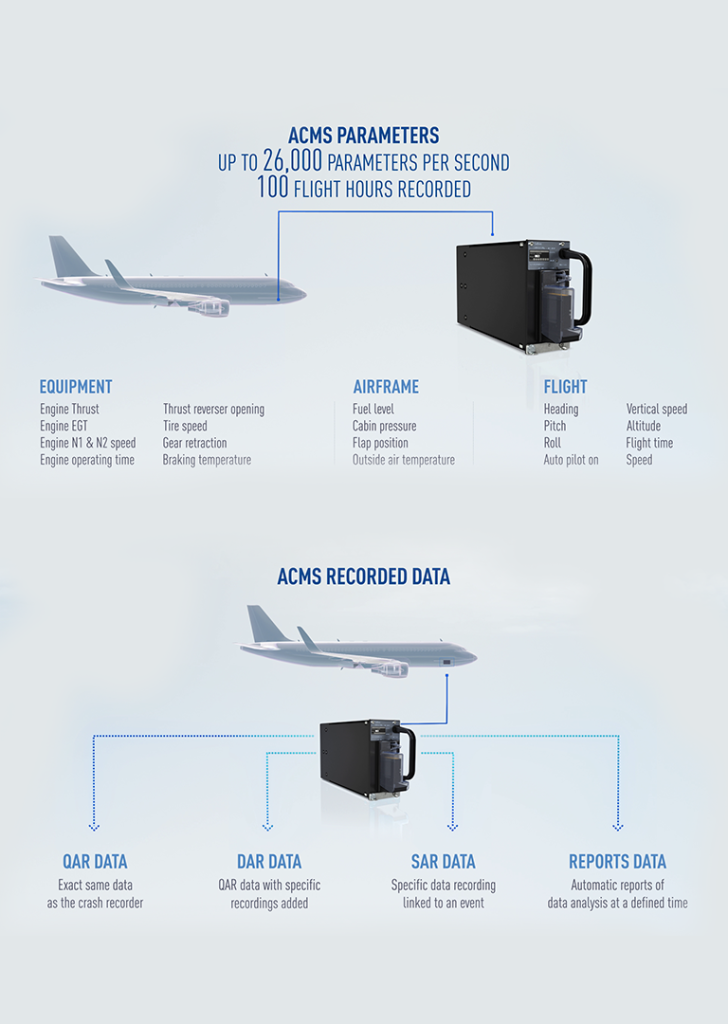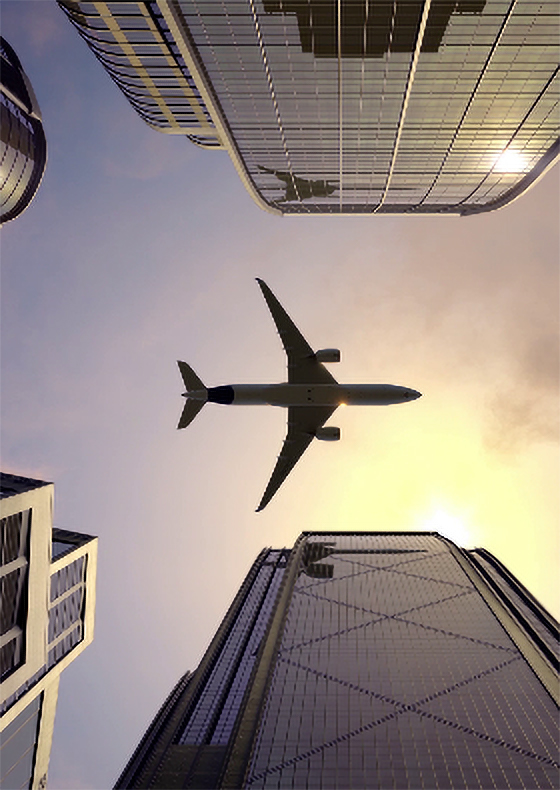 WEB-BASED DASHBOARD TO MONITOR AIRCRAFT DATA TRANSFER
Remotely and immediately, manage all your flight data while reducing costs, delays and risks of data loss.
REPROGRAM & CUSTOMIZE YOUR ACMS FOR FOQA & MOQA NEEDS
To match your evolving needs, you can easily reprogram your flight data acquisition unit thanks to customized and infinitely customizable algorithms. Tailor your DAR, SAR and ACMS reports to monitor, analyze and anticipate events that may have a negative impact on your operational reliability.
Paving the way to helicopter digital chain
Get a free demo with one of ACMS DATA
ACQUISITION expert!