CVFDR Helicopter
crash recorder
Preventing risks, Maximizing flight safety
The crash protected Cockpit Voice & Flight Data Recorder (CVFDR) provides a highly reliable recording solution for helicopters equipped with a Helicom acquisition unit.
Indestructible, compact and lightweight, it guarantees the retrieval of your data even in the event of a crash. The flight recorder is available as a single FDR or fully integrated as a CVFDR with Underwater Locator Beacon.
Data recording and recovery
With its capacity to record 25 hours of data and 2 hours of audio, the CVFDR ensures the recording and recovery of all your helicopter flight data as well as the environment in the cockpit (ambient, pilot and co-pilot voices).
The readout service provided with the CVFDR ensures the integrity of the Flight Data Recorder.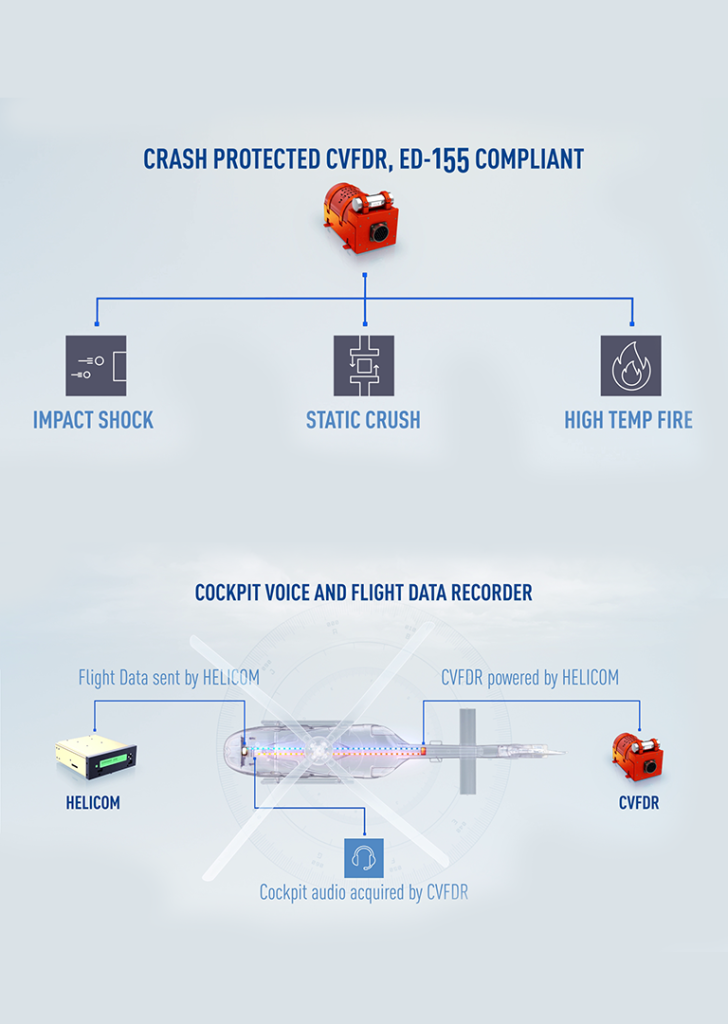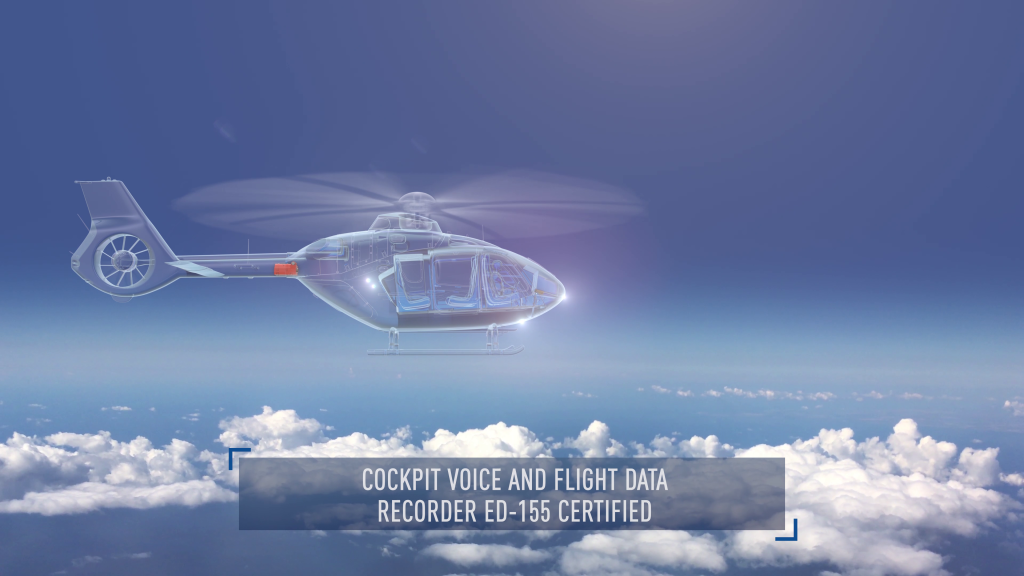 High survivability
Benefit from innovative thermal & shock protection patented by Safran. Compliant with EUROCAE ED155, the CVFDR has been built and successfully tested to resist to impact, static crush, seawater immersion and high-temperature fire.
Compact & lightweight: < 3kg
Data recording: 25 hours (FDR) & 2 hours (CVR)
ED-155 compliant
Underwater Locator Beacon
UNLOCKING DATA, MAXIMIZING VALUE
Get a free demo with one of CVFDR expert!